Exceptional Parking Solutions
Extreme 300 Series MicroCoil Grille...A Parking Game-Changer
The Extreme 300 Series MicroCoil Grille is the only grille with the smallest headroom available in the market today! Patented vertical links allow you to maximize your clear opening by reducing the coil size. A typical standard rolling grille requires 24" of headroom - the same size MicroCoil Grille only requires 13". This is nearly a 50% saving on headroom space! Our game-changing design helps parking facilities comply with ADA requirements by allowing taller ADA vans to enter or exit the facility. Building owners find it difficult to utilize standard rolling grilles and achieve ADA compliance.
The Extreme 300 Series MicroCoil Grille operates quietly at speeds of up to 24 inches per second. The curved vertical links were designed to reduce vibration - making this quiet grille perfect for parking facilities that also house residents. This grille was also designed to be configured to withstand up to 40 PSF static design pressure. The standard static design pressure is 20 PSF.
To ensure maximum uptime, we engineered the 300 Series MicroCoil Grille with a springless design, which requires no maintenance, other than routine checks, and no replacement parts for 300K cycles. All activation systems are accepted. There is also a 2-year operator warranty and a 2-year/300,000 cycle component warranty. This grille is operated by our Apex SmartController, which features plug and play connections to the operator and standard sensors to reduce installation time. The LCD screen provides step-by-step instructions for door commissioning, electronic limit setting and status/ error messaging. It is also set-up to accept virtually all activation and safety devices.
Curtain finishes include: aluminum mill finish, aluminum clear anodized finish and 300 Series stainless steel with #4 finish
Standard sizes include: Aluminum 26'W x 14'H or Stainless Steel 26'W x 10'H
CLICK ON THE BUTTONS TO DOWNLOAD SUPPORT MATERIALS
Contact our Design Team who can assist in the design, detailing and specification for the Extreme 300 Series MicroCoil Grille.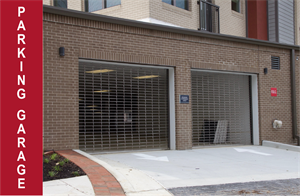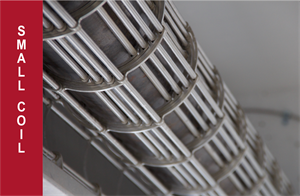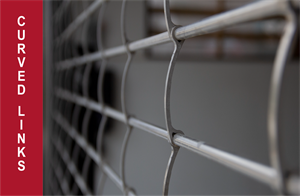 Additional Parking Facility Closures
To view more of our product lines that fit parking needs, click on the titles "Grilles", "Doors", or "Fire Doors" in the chart below to address the unique needs of your parking facility.
Frequent access demands closure products that offer higher cycle life and performance reliability. Building codes mandate fire rated closures for openings in walls that separate garages and drive through bays from areas of human occupancy. Whatever your application, we have a closure solution to best suit your needs!
| PROJECT REQUIREMENTS | GRILLES | DOORS | FIRE DOORS |
| --- | --- | --- | --- |
| Visibility | Best | Better | Good |
| Security | Better | Best | Better |
| Safety | Good | Best | Best |
| Ventilation | Best | Better | |
| Speed | Best | Best | |
| Energy Saving | | Best | Better |
| Limited Headroom Clearance | Best | Better | Better |
| Aesthetics | Best | Better | Good |