Parking Garage Security with Rolling Doors and Security Grilles
In parking garages, ensuring your entryways are secure is a very important task. While it may seem daunting to choose from all the security roll-up grilles in the industry, we'd like to offer our durable and customizable roll-up security doors and grilles for your consideration.
Entryway security in parking garages is crucial. Help assure occupants that they—and their vehicles—are safe and well taken care of through safety measures such as cameras, keycard entry, and security rolling doors and grilles.
At Cookson, we can assist with security rolling door and grille benefits such as:
A fast opening and closing speed (often three times quicker than other standard rolling doors and grilles),
Custom-made exactly for your opening,
A quieter operation as compared to other standard doors and grilles,
The ability to keep traffic moving swiftly throughout the garage with consideration given to peak and overall cycles,
Bringing more airflow and visibility to your garage entrance, and
A security grille or door that also looks great
Safety All Day, Every Day
Secure your parking garage with closures you can count on. Whether your garage caters to commercial retail, apartment, or any other space, a custom-manufactured security closure from Cookson can be of assistance. Because we manufacture your door or grille to your new construction or already built application specification, fitting and installing your closure is an easier process.
When you're looking to hinder uninvited guests' entry attempts and keep people who use the garage and their vehicles safe, a security rolling closure, like Cookson's doors and grilles, can help. If your garage operates at all hours or after most other retail locations are closed, the addition of a roll-up security door or grille can be an extra tool in your toolbox for facility and property safety.
MicroCoil to the Minimum Headroom Rescue
At Cookson, we know space is at a premium for parking garage designers and owners. That's why our Extreme High Performance MicroCoil Grille - 500K Cycles has a minimum headroom requirement that coils up into less than 14 inches thanks to its patented vertical nesting link design. MicroCoil features a springless, long lasting, and virtually maintenance-free design that meets ADA requirements and is aesthetically pleasing as well. Available patterns are straight and brick with clear anodized, aluminum mill, and stainless steel finish options. Combined with its whisper-quiet operation, direct drive operator, and Apex SmartController control panel, installation and setup are simple.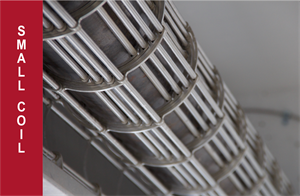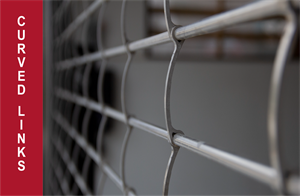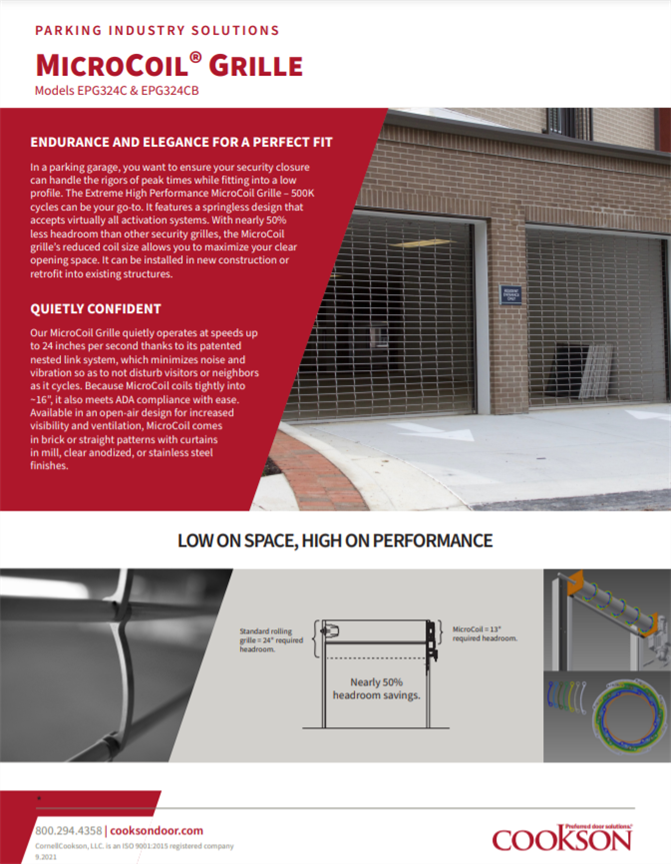 Reliable Rolling Doors and Grilles
Our parking garage grilles and doors are manufactured with you mind. Whether your facility is in the design/build process or has long been a landmark in the community, we can help secure your parking garage in new construction or retrofit applications. Cookson also offers a range of accessories to take your closures to the next level with hood and operator covers, battery backups, and more.
Our Architect Portal can guide you in the right direction, and our Architectural Design Support (ADS) team is happy to help you choose the perfect closure system via phone or contact form.
Check out our downloadable support materials
Safety Gates and Security Doors for Parking Facilities

Parking Entrance and Exit Solutions
Parking facilities often require secure closure solutions that can stand up to frequent cycles as drivers enter and exit. In these cases, you're looking for a door that meets the three H's – high speed, high cycle and headroom. Other times, overnight security is paramount and you need a door that will only cycle once per day but is extremely secure. Guest or resident comfort may also play a role in selecting a closure - you may want an insulated door to help regulate the temperature in the parking structure, especially in a colder climate.
Our Featured Parking Garage Security Gates & Rolling Doors
Extreme 300 Series High Performance Grille
Our Extreme 300 Series High Performance Grille is a compact coiling model that offers the perfect solution for parking applications. With the 300 Grille, it provides high security while maintaining visibility and airflow. Its exceptional speed and cycle durability guarantee that drivers won't experience long wait times when entering or exiting the parking structure. Additionally, the 300 Security Grille is compatible with opening devices like key card readers and floor loops, providing access control for your parking facility.
Extreme 300 Series Performance Door
Our Extreme 300 Series Performance Door provides the speed and cycle durability you need. This overhead door is ideal for situations where daily maintenance checks are not required, offering hassle-free operation. Equipped with an intelligent controller that communicates status and error messages, it ensures seamless functionality. Plus, with its energy-efficient design, the Extreme 300 Series Door prioritizes sustainability without compromising performance.
High Performance 1024 Door
Designed to deliver the utmost security and high cycle durability, our
Extreme 1024 High Performance Door
is an ideal choice for parking applications that demand uncompromising protection. Whether it's a parking structure in a high-crime area or a facility attached to government buildings, the 1024 Door provides the heightened security required at all times. With its swift opening and closing speeds, drivers can enjoy an easy entry and exit, while its compatibility with key card readers and floor loops ensures efficient access control.
Security Grilles
Explore our extensive range of security grille options, perfectly suited for lower-cycle parking applications that need a blend of visual deterrence, air flow, and visibility into the parking structure.
Service Doors
Our Rolling Service Doors are a good option for parking entrances/exits that need to be open during business hours and securely closed during off hours. Offering a seamless transition between accessibility and security, these doors provide the ultimate convenience and peace of mind for your parking facility.
Insulated Doors
Extreme weather conditions make our insulated doors a great closure solution for a lower-cycle parking applications. Whether you need to keep the heat out or maintain a controlled temperature inside, our insulated doors ensure optimal thermal insulation, keeping your parking structure temperate in the toughest environments.
Max Protection Doors
Protect your parking structure from the harshest elements and potential risks such as hurricanes and riots with our reliable Max Protection Doors. Designed to withstand severe conditions, these doors offer unparalleled strength and durability, ensuring the highest level of protection for your facility.
Check Out the MicroCoil Security Grille's features in these videos:
| PROJECT REQUIREMENTS | GRILLES | DOORS | FIRE DOORS |
| --- | --- | --- | --- |
| Visibility | Best | Better | Good |
| Security | Better | Best | Better |
| Safety | Good | Best | Best |
| Ventilation | Best | Better | |
| Speed | Best | Best | |
| Energy Saving | | Best | Better |
| Limited Headroom Clearance | Best | Better | Better |
| Aesthetics | Best | Better | Good |