Customized Solutions
When it comes to customization our Design Team has it covered! We can take on any project, big or small. Contact the Architectural Design Specialists with your specialized requirements.
Customization
Specifying a project that's anything but standard? Worried that your design can't be achieved? Our Support Team are professionals when it comes to project customization. They can assist you with any stage of the planning process. Some of our custom projects include:
Hurricane Rolling Doors
Perforated Rolling Steel Doors
Custom Vinyl Graphics
Horizontal Stacking & Coiling Doors
Woven Metal Fabric Doors
Contact our Support Team to get started on your next design. You can also visit our Project Gallery to gain inspiration for your next design!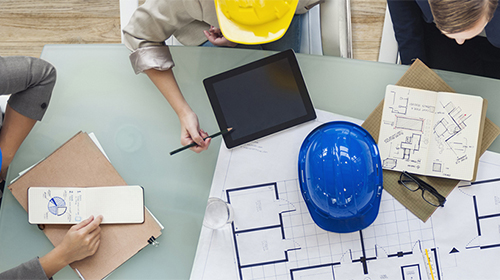 "CornellCookson had installed a rolling door for us in our old building. We used it all the time and it's held up really well over the years. Calling them in again made perfect sense. We are thrilled with how this door looks. The level of detail that's been captured so clearly on this large door is incredible. It's exceeded our expectations by far and will definitely do its job as a focal point in our new building."
MARK WORMAN, OWNER OF GRAVEYARD CARZ