Roll-Up Shop Doors
If you operate a retail storefront of any kind, you can benefit from the fact that our roll-up shop doors offer superior protection against vandalism and prevent unwanted entry. These durable doors provide advanced security you can rely on — without sacrificing the use of your entryway. Regardless of the application, Cookson has a high-quality retail door for you.
Explore Retail Applications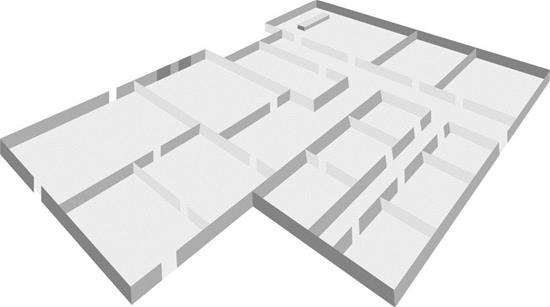 Back-of-Store Receiving
The back-of-store receiving area of any retail store is a busy place. Depending on the size of your business, you might receive inventory shipments several times per week or multiple times a day. To stand up to these demands, you need a rolling door capable of frequent daily use. We offer several security doors suitable for high-traffic applications, including:
Roll-up service doors: Our roll-up service door is our most popular door for back-of store use. These doors are durable, cost-effective and customizable with a variety of finishes and colors, perfect for any retail interior or exterior.
High-performance doors: Our high-performance doors act fast and provide premium protection. If you want a door crafted with reliable function in mind, look no further. We offer high-performance doors designed for maintenance-free operation for more than 1,000,000 open and close cycles.
Insulated doors: Our insulated doors offer more than dependable security, with added insulation to reduce noise transfer and improve energy efficiency. Keep your operating costs low and your employees comfortable with a Cookson insulated door.
Store Within a Store
For a business located inside of a shopping mall, big-box store or other large business, our store-within-a-store security shutters and grilles offer the perfect solution. If your store closes before the main facility, our rolling counter shutters and security grilles will show customers that you're no longer open while protecting your inventory. Protect storefronts located inside of a building or another business with our:
Fire and Smoke Protection
In any retail environment, ensuring the safety of your employees and customers is crucial. Protect them in case of a fire by installing fire- and smoke-rated rolling doors. Cookson fire-rated and smoke-rated rolling doors share many of the same features as our other rolling doors — like security, privacy and energy-efficiency — but offer added protection in the event of an emergency.
Cookson fire-rated doors compartmentalize flames and smoke, preventing them from spreading to other areas. Your customers and employees will gain peace of mind knowing they have dependable protection in the event of a fire.
Your storefront window is an excellent place to showcase your products and entice passersby. A storefront is often also the most vulnerable point of any business, creating challenges related to the balance of advertising and security. At Cookson, we've solved the problem. Keep your storefront safe with a security grille or a maximum protection door:
Security grilles
Maximum protection doors
Powder coated security doors made everything come together!
We had to have rolling doors for security, and were very happy when we found out Cookson could provide them in the exact orange color that matched the Harley Davidson color scheme. It made everything come together. Robbie Buck Manager - Harley Davidson Distributor - Kansas City, Missouri