Barton Overhead Door Inc
Authorized Dealer - Master
Address:
1132 N CARPENTER ROAD
Modesto, CA 95351 (map)
Hours:
Monday through Friday: 7:30 a.m. to 4:00 p.m.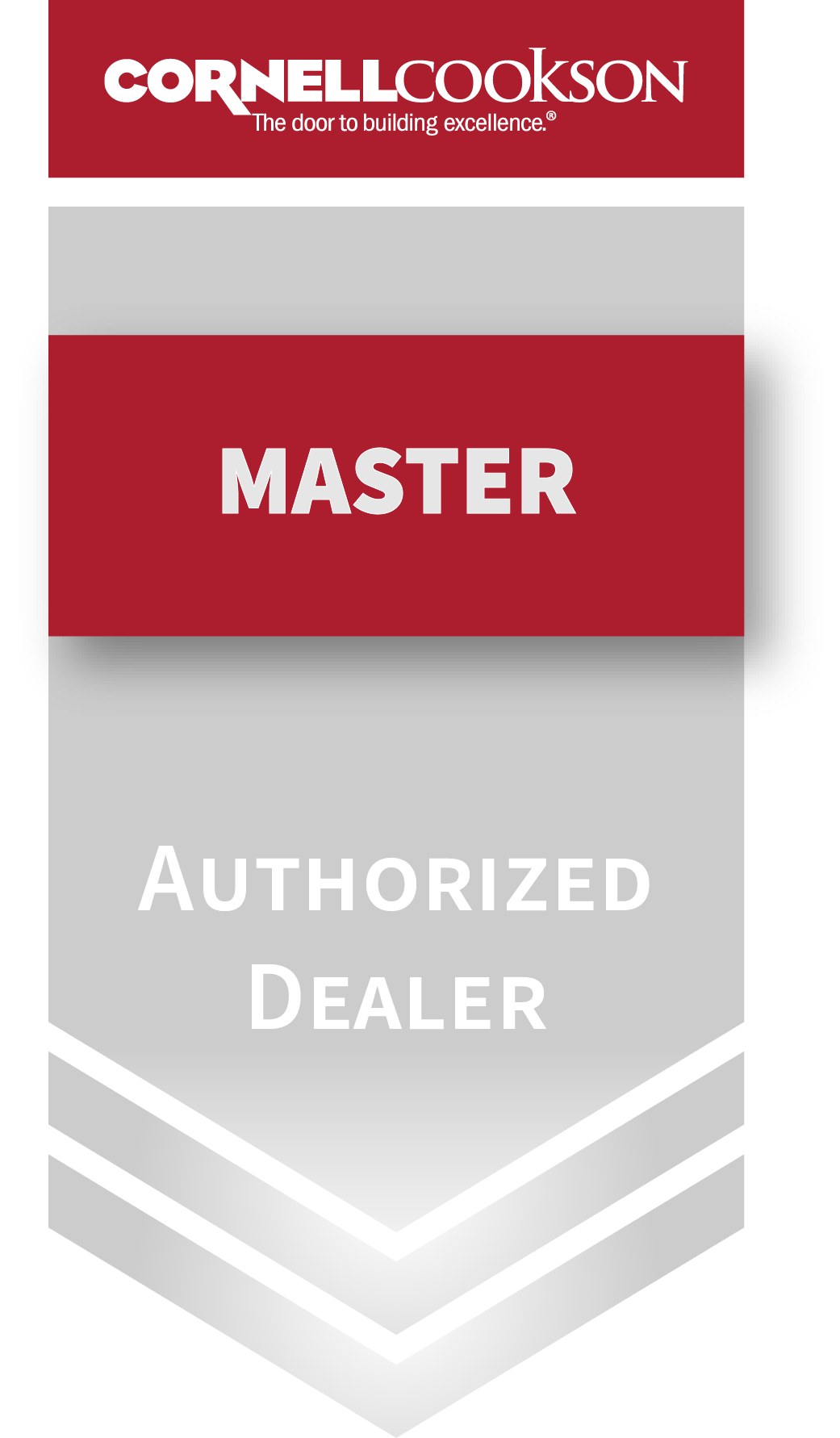 Areas Served:
Modesto, Fresno, and Sonora, California, including the Central Valley and Bay Areas. In particular, they serve the following communities around Modesto: Elk Grove, Livermore, Merced, Oakdale, Copperopolis, Stockton, Manteca, Tracy, Turlock
Products and Services:
Commercial Garage Doors in Modesto, California
Barton Overhead Door, Inc. offers Modesto business and commercial property owners a wide range of Cookson garage door products, including:
Rolling doors
Sectional doors
Security grilles
Rolling counter shutters
Examples of Cookson commercial garage doors that Barton Overhead Door, Inc. supplies include:
StormDefender®: StormDefender® Doors and Security Storm Shutters meet Federal Emergency Management Agency (FEMA) and International Code Council (ICC) 500 guidelines for emergency shelters to protect your property from extreme winds and weather. These rolling storm doors and shutters are ideal for police stations, schools, or other government facilities.
Visionaire® MicroCoil®: Visionaire® MicroCoil® Security Grilles are a compact, motor-operated security solution for storefronts and other commercial buildings. Designed for low headroom spaces and retrofitting, these security grilles are perfect for historic buildings that cannot be altered easily or have limited headroom space.
SteelWeave™: Fortify your storefront or kiosk with SteelWeave™ Metal Mesh Security Grilles. These grilles are made from type-316 stainless steel and offer superior protection and corrosion resistance.
About Barton Overhead Door Inc:
Barton Overhead Door, Inc. is an Institute of Door Dealer Education Accreditation (IDEA) Accredited Door Dealer and CornellCookson Master Authorized Dealer. Their experienced technicians specialize in responsive commercial overhead door installation, maintenance, and repair services.
Whether you require repairs for a garage door that won't close properly or want to upgrade to high-performance doors to improve efficiency, Barton Overhead Door, Inc. technicians deliver prompt, friendly commercial garage door services. They have proudly served businesses and governmental bodies in Modesto and the surrounding areas with their overhead door needs for over 50 years.
Industries they serve include:
Construction
Government
Farming and agricultural
Schools and educational facilities
Warehouses
Storage facilities
Health care facilities
Contact Barton Overhead Door, Inc. Today for a Custom Quote
Barton Overhead Door, Inc. is ready to serve your commercial garage door needs near Modesto, California. Contact Cookson Door to request a free quote and learn more about our garage door product range.