Need a Roll Up Door, Security Gate, Insulated Garage Door, or any of of our top quality closure products internationally?
Find a Dealer here!
We have an international network of authorized dealers to support your closure needs. Use the map below to find a dealer within 50 miles of your search location. If you have any questions feel free to Contact Us.
Proximity search is only for use in the United States; please scroll down to see representation in other countries.
Legend:

Authorized Dealer for Front of Elevator Protection Products

Advanced Authorized Dealers (Coming Soon)

Master Authorized Dealers (Coming Soon)
Enter desired zip code:
Distance:
View All Dealers
United States
---
Pennsylvania
Builders Specialty Service, Inc.
37 S Wilson Ave
Elizabethtown, PA 17022
Phone: (717) 537-9914
Doors Express.Com
165 Greble Road
Myerstown, PA 17067
Phone: (717) 584-8825
Neff Specialties
1505 Main Street
Hastings, PA 16646
Phone: (814) 616-3154
Pitcairn James R Inc
1505 Main Street
Pittsburgh, PA 152150857
Phone: (412) 226-4676
Set-Rite Corporation
5790 BRISTOL PIKE
Bristol, PA 19007
Phone: (215) 774-3782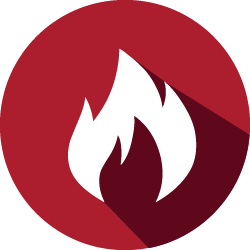 Thomas V Giel Corporation
5799 Grubbs Road
Gibsonia, PA 15044
Phone: (833) 298-5416
Learn More About Us Through Our Videos
Click here to see our closure products in action.
Video Gallery
Our Material & Finishes
From stainless to galvanized steel, or daffodil yellow to ruby red – our materials and finishes options are sure to compliment your design.
Find The Right Material or Finish For You