Set-Rite Corporation
Address:
5790 BRISTOL PIKE
Bristol, PA 19007 (map)
Hours:
Monday through Friday: 7:30 a.m. to 4:00 p.m.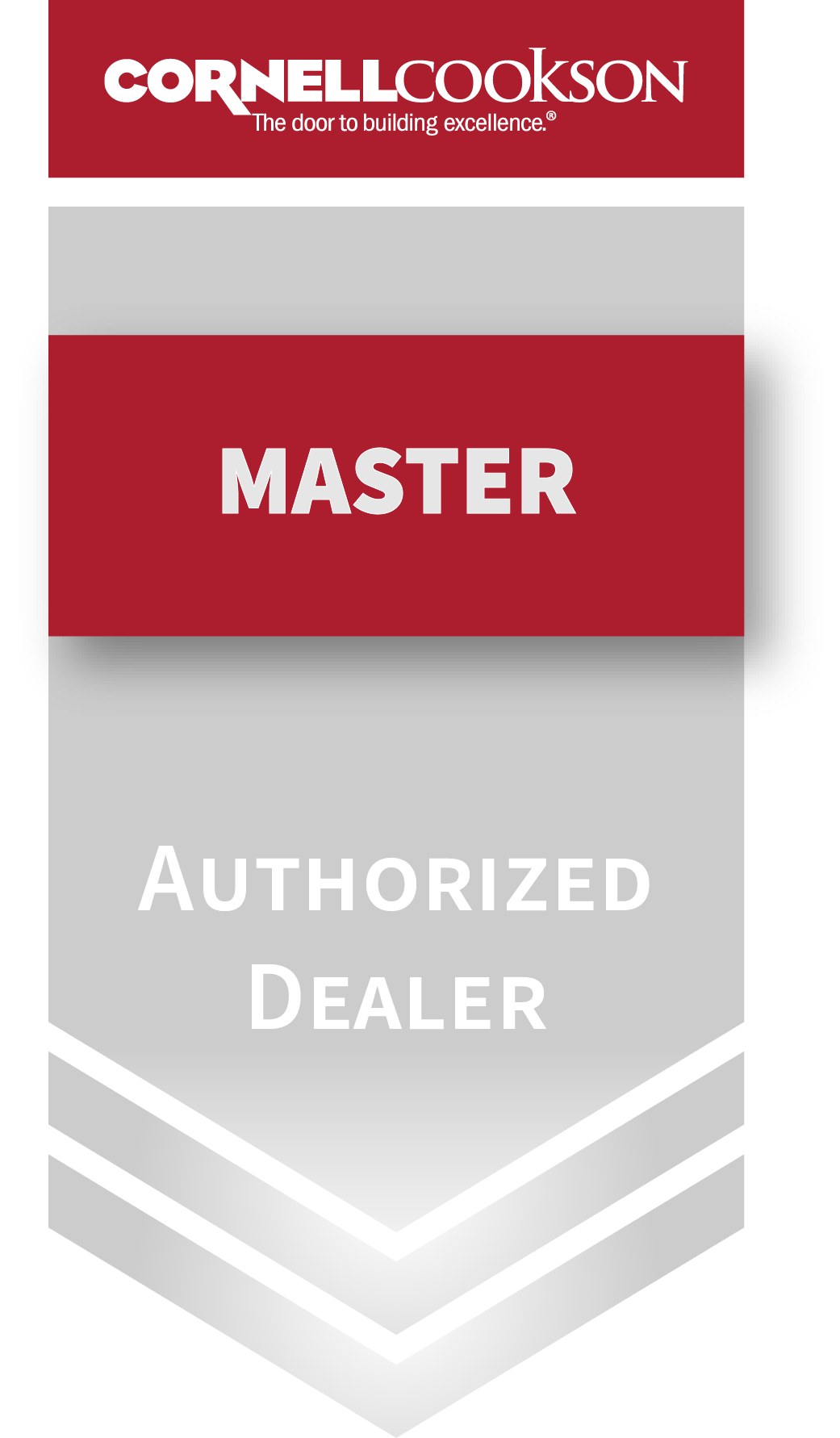 Areas Served:
Eastern Pennsylvania , Central / South New jersey , Delaware , Northern Maryland
Products and Services:
Set-Rite Corporation Products
Set-Rite Corporation offers an array of overhead garage door and loading dock equipment to meet the needs of architects, contractors, and property managers in Bristol, Pennsylvania, and the surrounding areas, including:
Sectional overhead garage doors
Fire and coiling service doors
Pallet racking
Mezzanines
Sliding gates
Hollow metal doors
Loading dock equipment
High-performance speed doors
Insect protection doors
4-fold doors
Commercial garage door and gate openers
A CornellCookson Dealer
In addition to selling our extensive line of Cornell rolling service doors, high-performance doors and grilles, fire-rated products, and other high-quality commercial garage door offerings, the company also delivers the efficient, professional service you expect and deserve.
Available Commercial Garage Door Services
The team at Set-Rite Corporation understands the need to keep commercial garage doors in peak operating condition. The company manufactures steel and insulated steel sections in-house, ensuring a faster turnaround time when you need replacements.
Set-Rite Corporation also produces parts for rolling steel doors, shaft assemblies, and various styles of slats, ensuring you'll have access to these essential components whenever you need them. The company also keeps an ample supply of motors in stock.
Other service offerings include:
Installation: As a professional installer, Set-Rite will ensure the door fits properly and functions correctly and safely. Their experienced technicians will do the job right the first time.
Maintenance: Set-Rite will be there long after the installation to perform regularly scheduled maintenance procedures. These assessing and troubleshooting steps minimize the risk of a costly mechanical failure in the future.
Repairs: Around-the-clock service is available for commercial garage door emergencies in Bristol and beyond.
Fire door testing: This process includes a visual inspection, an operational check, and multiple drop tests to verify that the door functions properly and complies with NFPA 80 standards.
Architectural product application: The Set-Rite team works with building designers to ensure the proper use and fit of architectural garage door products in commercial projects.
Payment Methods:
About Set-Rite Corporation:
Set-Rite Corporation is a third-generation, family-owned and -operated business headquartered in Bristol, Pennsylvania, approximately 23 miles from the center of Philadelphia along the Delaware River. This convenient location enables the company to provide prompt service to businesses throughout the Philadelphia-Allentown region and New Jersey, Delaware, and northern Maryland.
Set-Rite has earned a stellar reputation for providing high-quality products from Cornell and other leading manufacturers. The company's unwavering commitment to service sets it apart from many competing commercial garage door providers in the region.
Contact Set-Rite Corporation Today
Are you ready to schedule an appointment with the leading commercial garage door product and services provider in Bristol, Pennsylvania, or the surrounding areas? Discover the value that Set-Rite Corporation can bring to your business. Give them a call at (215) 774-3782 to discuss your garage door needs today. You can also contact Cornell directly for additional information.