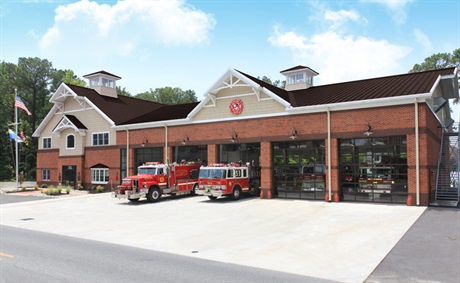 Need more information or have a question? Ask Us!
When it comes to speed, our first-ever sectional product, Extreme™ Series Sectional Door, is in a class of its own. Efficiency is at an all-time high with speeds up to 3 times faster on opening and 2 times faster on closing than traditional doors.
Manufactured with safety in mind, the Extreme Sectional door comes standard with a light curtain that offers 3 feet of protection. This door also includes a cable management system and cable tension monitors. Wireless edge options as an additional safety precaution.
Extreme Series Sectional Door can be customized to fit your exact specifications. From full-view vision windows to insulated options, this door can be customized to fit the needs of even the most unique application. This is a great choice for emergency service facilities, distribution warehouses, automotive buildings and more.