Smokeshield Elevator | Elevator Smoke Curtain | Cornell Iron
Elevator Smoke Door
Model Number: ERF10
The award winning SmokeShield Elevator Closure is a smoke curtain that is design forward, compact and will positively re-seal an elevator shaft after each cycle. It was selected as a Top Product of 2019 by Architectural Record magazine in the Building Systems & Components category.
In the event of a fire, the SmokeShield Elevator curtain acts as a barrier to prevent smoke and hot gases from entering the hoistway. Without this curtain, the elevator shaft acts as a chimney, allowing smoke and hot gases to travel to upper floors that the elevator connects. The SmokeShield Elevator prevents this from happening because of the patented GuideLock™ technology which ensures that the curtain mechanically seals the opening with every cycle – ensuring that the smoke is contained to the impacted floor.
This innovative smoke solution often allows designers to eliminate the IBC Elevator lobby requirement, providing more space for design freedom. Designers appreciate that the guides can easily be concealed under fascia, allowing it to blend into the surrounding walls. Any exposed guides or bottom bars can be finished to match, compliment, or contrast any design.
This curtain complies with IBC 2003 – 2018 and is listed in ICC-ES AC-77, ICC-ES ESR-4175, OSHPD # OPM-0523-19 and California State Fire Marshal approvals. It is also listed in UL 1784, UL325, and ASTME 864.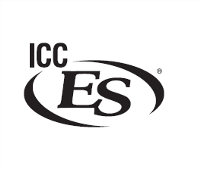 Wire Directly
This option allows the SmokeShield Elevator enclosure to be wired directly into an emergency back-up power source.
Finishes
Custom powder coat available.
Drawing Generator
While the drawing generator is not available for this product, please
contact
our ADS department for drawings and technical details.
Codes & Listings
ISO 9001:2008
Buy America Compliance
LEED® Compliance
See
Codes and Listings
page for detailed information.